Archives for: August 2009, 12
Daily Photos from Thailand
Wednesday 12th August, 2009 at 22:04:03| Words: 66 words | Category: News Photos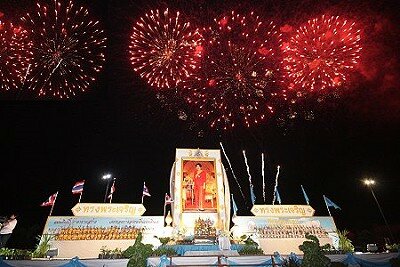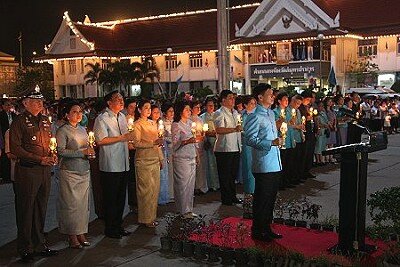 Thai people from all walks of life across the kingdom are celebrating Her Majesty Queen Sirikit's 77th birthday on Wednesday.
Donning blue, the colour of Friday, the day of the week of the Queen's birth, people in the capital and the provinces offered food to Buddhist monks Wednesday morning to mark her birthday, designated as Thailand's Mother's day. (Richard Barrow/Paknam.com)

Do you have any questions about Thailand? Maybe you are planning a holiday or just want to learn more about Thai culture. Have all of your questions answered for free at ThailandQA.com. These forums are part of the family friendly Paknam Web Network.