Daily Photos from Thailand
Wednesday 5th August, 2009 at 19:59:10| Words: 38 words | Category: People in the News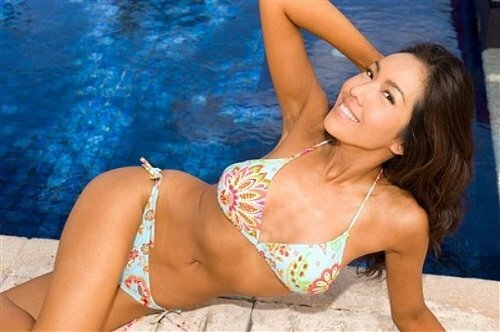 This undated photo provided Tuesday, Aug. 4, 2009 by the Miss Universe Organization shows Chutima Durongdej, Miss Thailand 2009 on Paradise Island, Bahamas. She will compete for the title of Miss Universe 2009 during the 55th annual Miss Universe competition on Aug. 23, 2009.

Do you have any questions about Thailand? Maybe you are planning a holiday or just want to learn more about Thai culture. Have all of your questions answered for free at ThailandQA.com. These forums are part of the family friendly Paknam Web Network.
Visit Paknam Web for a long list of quality web sites about Thailand. All of the websites listed are guaranteed to be family friendly.
More Blogs about Thailand:
Daily Thai Videos - the best videos about Thailand
Thailand Blogs
- quality articles about Thai life and culture
Thai Culture Blogs - learn about the culture of Thailand
Thailand Blogroll
- listing the best blogs in Thailand
Richard Barrow in Thailand
- prolific writer and photographer about Thailand
\