Archives for: May 2009, 08
Daily Photos from Thailand
Friday 8th May, 2009 at 19:04:23| Words: 80 words | Category: News Photos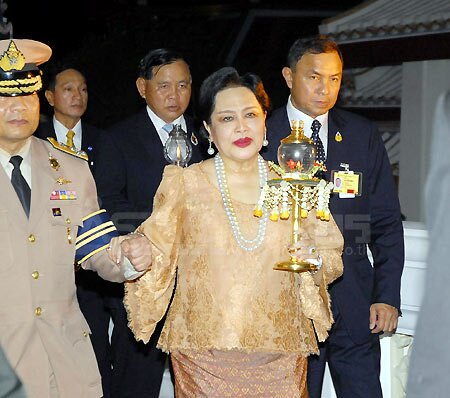 Visakha Puja commemorates the birth of the Buddha, his attainment of enlightenment, and his passing away. An extraordinary aspect of the occasion is that the three incidents took place on the same day but different years. The Buddha attained enlightenment at the age of 35 and passed away at the age of 80. He spent 45 years propagating his principle of freedom from suffering.
H.M. The Queen attented celebrations for Visakha Puja this evening at Wat Bowon Nivet Vihara. (Manager.co.th)
Do you have any questions about Thailand? Maybe you are planning a holiday or just want to learn more about Thai culture. Have all of your questions answered for free at ThailandQA.com. These forums are part of the family friendly Paknam Web Network.